Clinton knew about existance Yakumaki's
Amsterdam - YNN, the Yakumaki News Network, released the tape of the Clinton statement about the Yakumaki's. It turned out he already had knowledge of the existence of the indian tribe in The Netherlands. The pictures are made by a security camera in a school in Washington. The president is showing a picture of female Yakumaki's in traditional outfit. The original image is not suitable for young children. You can watch the image by clicking on underneath picture. By doing so, you confirm that you are older than 18 years and you are not offended by explicit images.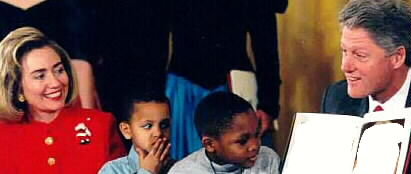 Secretary of State Job Cohen said he will do anything to protect the Yakumaki indians. Political asilum is his main concern, but he couldn't resist making the traditional Yakumaki greeting, by puting his right hand on the back of his head.

Bill Clinton raised the anger of especially female tribe members after biting his underlip. This is in the Yakumaki culture a big insult.
Bill Clinton: "There are indians in The Netherlands"
Bill Clinton: "I wonder if they have a homepage?"
Washington - President Clinton said today that he had to confirm that an indian tribe is living in The Netherlands. "I wonder if there's a homepage with Indian Portraits on the web?" he said. He made an address to the American people.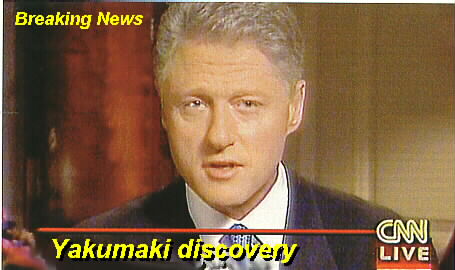 ---
Did Bill visit the 'INDIAN PORTRAITS GALLERY' ???